Archive
Meeting on IT law with Kyoto University, Graduate School of Law
The Department of Innovation and Digitalisation in Law, University of Vienna, held a hybrid meeting on IT law with Kyoto University, Graduate School of Law, on Thursday, February 9th.
Members of the Japanese and Austrian academic communities as well as practising lawyers attended the joint lecture.The lecture included presentations on automated governance in Japan by Tatsuhiko Inatani, Professor, Kyoto University, Graduate School of Law, and presentations of the department's ongoing AI-related projects ProCAncer-I, TRUSTEE and OPTIMA by Katerina Polychronopoulos and Clara Saillant, both from Department of Innovation and Digitalisation in Law, University of Vienna.
Air Defence Identification Zones in State Practice: The Example of Japan
Under the Mobility Fellowship between the University of Vienna and Kyoto University a research project was funded in order to analyze the concrete obligations of the Japanese Air Defence Identification Zone (ADIZs) as part of Mag. Stephanie Stipsits, LL.M. doctoral thesis (Air Defence Identification Zones: Legality and Forms with Respect to Maritime Territorial Disputes).
Air Defence Identification Zones (ADIZs) are established in national as well as international airspace in order to identify aircraft for security and safety purposes. ADIZs are neither permitted not prohibited in international law and form contentious State practice. So far approximately 25 States have created an ADIZ and a comprehensive analysis of national law as well as Aeronautical Information Publication showed a divergent picture on a potential customary international law on such zones in international airspace. Of particular interest for the discussion on the legality of ADIZs in international airspace is the East China Sea area, where four States claimed an ADIZ, namely China, Japan, Taiwan and South Korea. This led to the interesting situation of overlapping zones with competing obligations raising the question on the exact scope of such zones.
On 21 October 2022, Mag. Stephanie Stipsits visited with support from Professor Dai Tamada (Kyoto University) and Professor Akira Mayama (Osaka University) the National Institute of Defense Studies in Tokyo to conduct an interview with high-ranking air self-defense officials. The throughout discussion revealed that in contrast to the majority of State practice, Japan´s ADIZ rules are designed as non-binding instructions.
The Japanese Defense Agency Directive No. 36 from 1969 sets the national framework for the Japanese ADIZ in international airspace. Even though characterized as voluntary, the non-compliance with the Japanese ADIZ´s identification rules led to the interception of the non-complying aircraft. Alone in 2021, 1.004 interceptions on foreign military aircraft were exercised by Japan Air Self-Defense Forces in international airspace. One can hardly speak of a voluntary character if coercive measures are undertaken in case the aircraft does not identify according to the ADIZ's rules.
Moreover, the Chinese ADIZ and the Japanese ADIZ overlap over the disputed Senkaku/Diaoyu Islands, which are claimed by both States as being part of their territory. The concern was expressed that the progressive exercising of aerial control above these islands may influence the territorial status and harden sovereignty claims. On the question whether the establishment of the Chinese ADIZ above the disputed Senkaku/Diaoyu Islands had the intent to strengthen China´s territorial claim, Japanese officials denied any dispute altogether. Instead, they perceived the Chinese ADIZ as a political symbol and part of China´s foreign affairs strategy.
The Japanese ADIZ forms a unique example of a set of rules which are theoretically non-binding on foreign aircraft in international airspace but are in fact connected with enforcement measures in case of non-compliance. This certainly is an interesting aspect for the comparative analysis of State practice, the exercise of prescriptive as well as enforcement jurisdiction in international airspace and the overall conclusion on ADIZs as a rule of customary international law.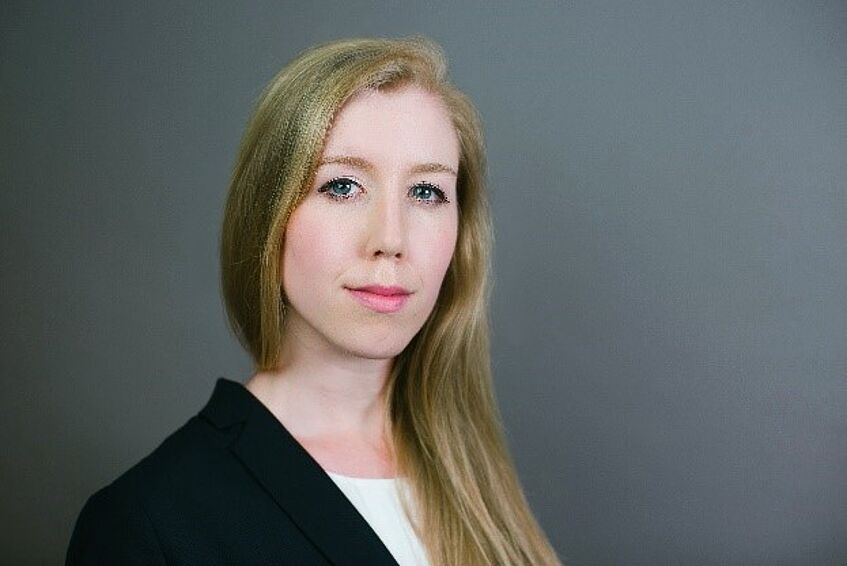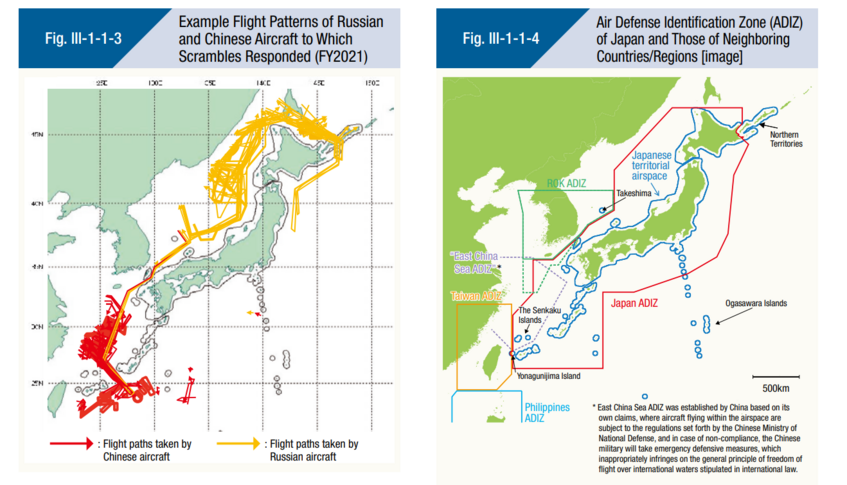 Seminar in Kyoto: Impact of COVID-19 on Society
In September the conference "Impact of COVID-19 on Society" took place at the Faculty of Law at the Kyoto University, which was organized by Prof. Dr. Wolfgang Mazal (Labour and Social Security Law at University of Vienna) and Prof. Takashi Muranaka (Labour at Kyōto University). In addition to numerous researchers from Japan and Austria, eight students from the University of Vienna participated in the conference again this year as part of a student seminar.
Dr. Buchebner-Ferstl (University of Vienna) opened the first session with her presentation on the social impact of COVID-19 with a special focus on family relations. The presentation was followed by Assoc. Prof. Asato (Kyoto University), who addressed the socio-economic impact of COVID-19 on foreign residents in Japan.
The second session was started by Assoc. Prof. Otonashi (Kyoto University), who examined the handling of COVID-19 in Japan from the perspective of personal information protection. Concluding the first day was Univ.-Prof. Eisenberger (University of Vienna) with her presentation on the constitutional aspects of Covid-19.
Dr. Thomas Dullinger (University of Vienna) started the second day of the seminar with a presentation on the social security aspects of COVID-19, followed by Prof. Takahata (Kyoto Sangyo University) who addressed the question of how the Corona disaster affected social protection in Japan.
The last day of the seminar was opened by Univ.-Prof. Windisch-Graetz (University of Vienna) with her presentation on COVID-19 in labor law. In the last presentation of this seminar, Assoc. Prof. Karaiskos (Kyoto University) focused on the COVID-19 pandemic from the perspective of consumer protection and education.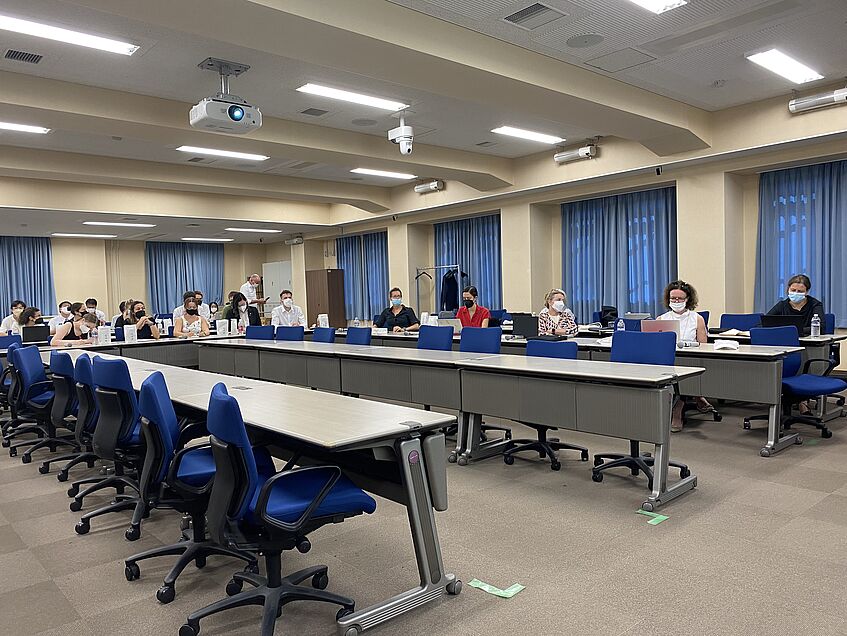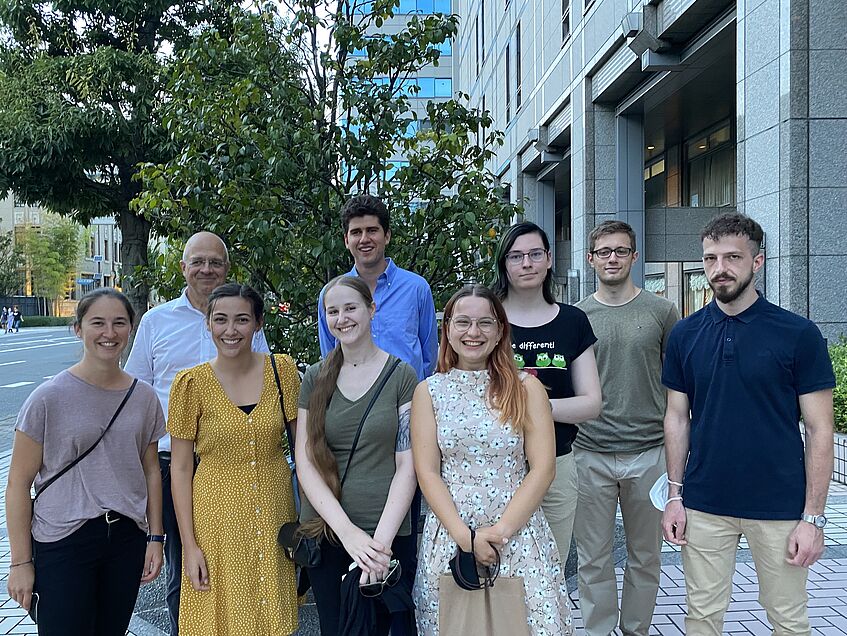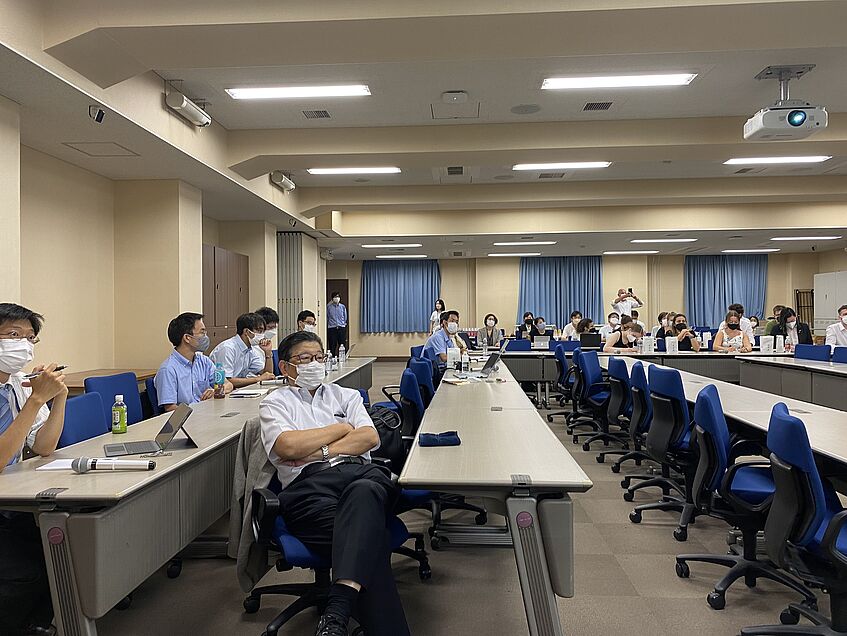 Modern China: Law, History, and Culture
Prof. WANG Chang, affiliated with die CUPL (China UNiversity of Political Sciences ans Law) and Attorney with ThomsonReuters, Minneapolis (MN), explained as Visiting Professor to Vienna University in Mai 2022 History and actual Status of Chinese legal System. Wang is the second Chinese ever elected to the prestigious American Law Institute (ALI). In 2017, Minnesota Governor Mark Dayton appointed Wang as a trustee of the Minnesota Zoological Board. In 2018 Chief Justice Lorie Gildea of the Minnesota Supreme Court appointed Wang as a member of the Minnesota State Board of Continuing Legal Education.
The course provided a comprehensive overview of law and politics of 20th and 21st-century China, in their historical and cultural contexts. Law, History, and Culture on Modern China were discussed within a focus on the "Rule by Law Concept" as a "grand narrative" in its historical context.
Students enthusiastically reported the high didactical level and the deep insights of this lecture:
"One of the key takeaways is, as already mentioned above, that China is a very complex subject. To understand Chinas actions now it is crucial to understand its past."
"I can say that I am very surprised how the course helped me with critical thinking."
"In conclusion I would say, that this course greatly helped me in connecting a lot of things I already knew, to how China is today, and why China is like that today. If I ever had the chance to attend one of your courses again, I would be very happy to do that. Thank you very much, I did not only learn a lot, but also had a lot of fun while doing so."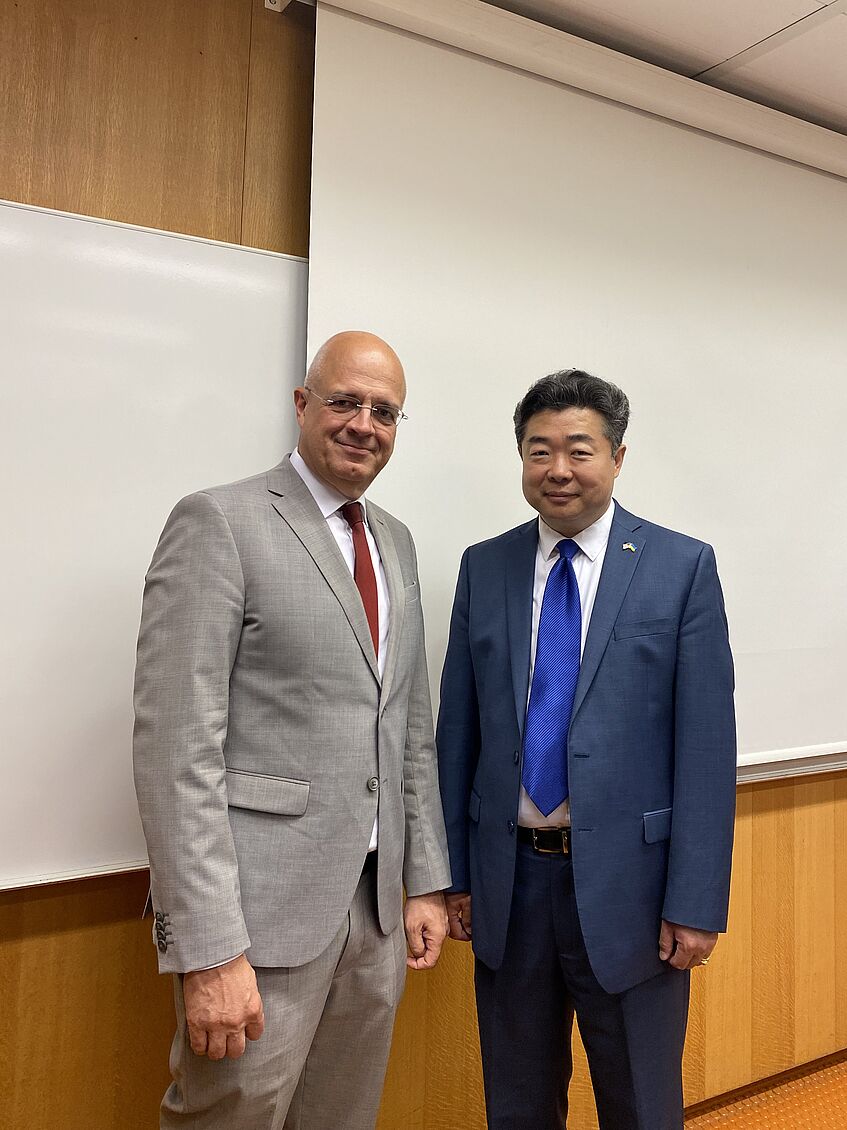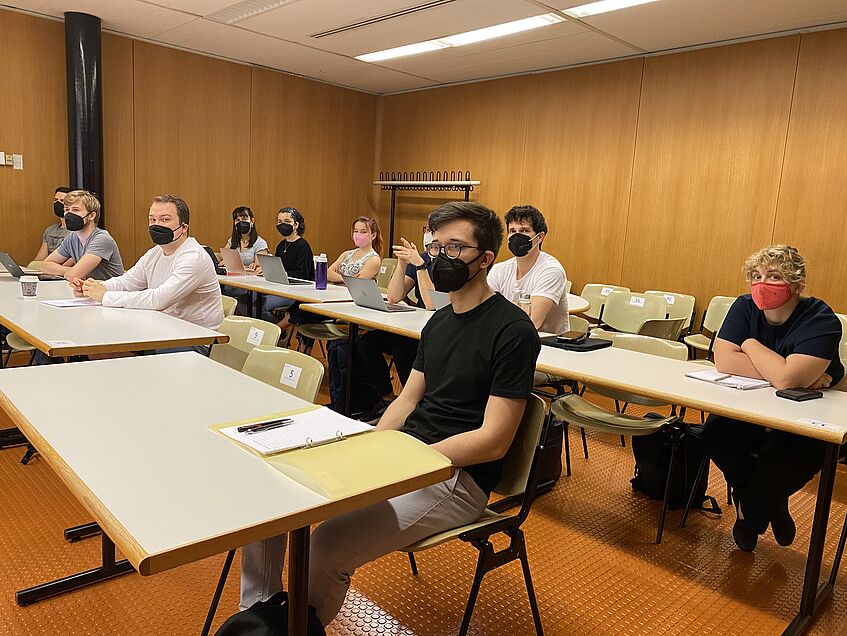 Beyond preponderance of evidence?
On 27.01.2022 Univ.-Prof. DDr. Peter Lewisch gave a lecture on the topic of "proof". In the course of the lecture Prof. Lewisch dealt with substantive law as well as procedural law. The focus of his research was the question of the applicable standard of proof in different contexts. The lecture dealt with both comparative law and law and economics perspectives.